Novotel Wedding : Jenilee + Kim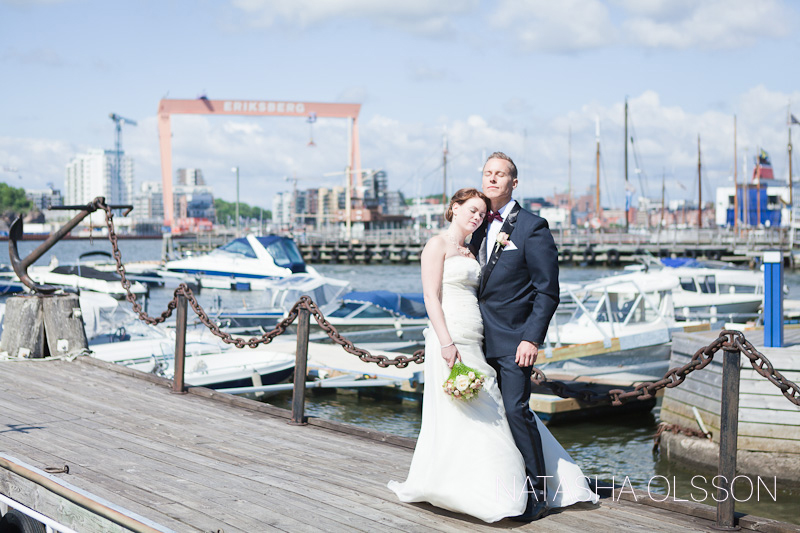 Novotel wedding : a beautiful ceremony in Sankta Birgitta's chapel in Gothenburg and a great reception at Novotel, Klippan
The day before the wedding everyone involved was nervously looking out of the window with a silent "what if"… What if this thunderstorm won't break and the rain won't stop and the cloud would heavily stretch over the city of Gothenburg. As the day went on and less and less hope was left Jenilee packed her umbrella in the wedding bag which she bought "just in case" hoping to never use it.
Guess if Jenilee and Kim were surprised when on the day of their wedding they woke up in the sunny rain-washed Gothenburg all ready for their big day. It's like someone from above made an order not to spoil their big day and have all sunshine shine on them when they in front of their family and friends in the S:ta Birgitta's chapel (S:ta Birgittas kapell) would make a promise to love each other until the end of the days.
Kim and Jenilee, your thoroughly planned wedding day resulted into a great party for all your relatives and friends filled with laughter and songs. To hear so many amazing words about you two and meeting your families (especially both of your moms) was real pleasure for me! I appreciate you inviting me to document your love and dedication to each other and I wish you a long and happy life with each other!
Jenilee started her day at hairdresser salon Tara Hair Studio. Together with her best friend Emma she was getting ready and getting her hair do done there. Emma and Jenilee have been best friends for over 15 years now. They met at the bandy practice and even though Jenilee's career as a bandy girl was over after the first match, she got a much more valuable gift – a best friend, who've got an honor to be with her throughout the wedding day and to be her bridesmaid.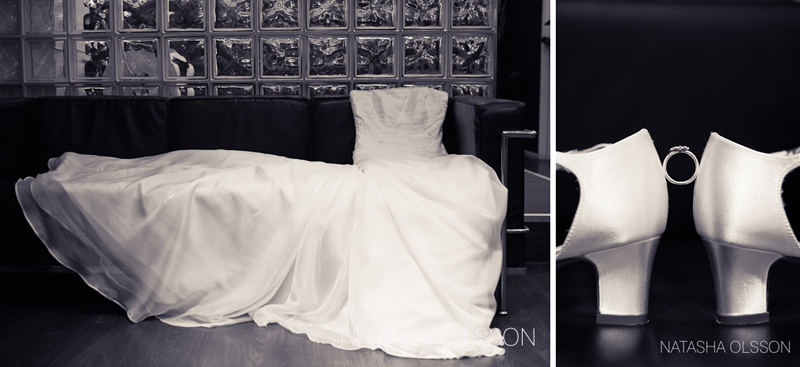 Jenilee's wedding dress comes from Remann's Högtidskläder and was love at first sight.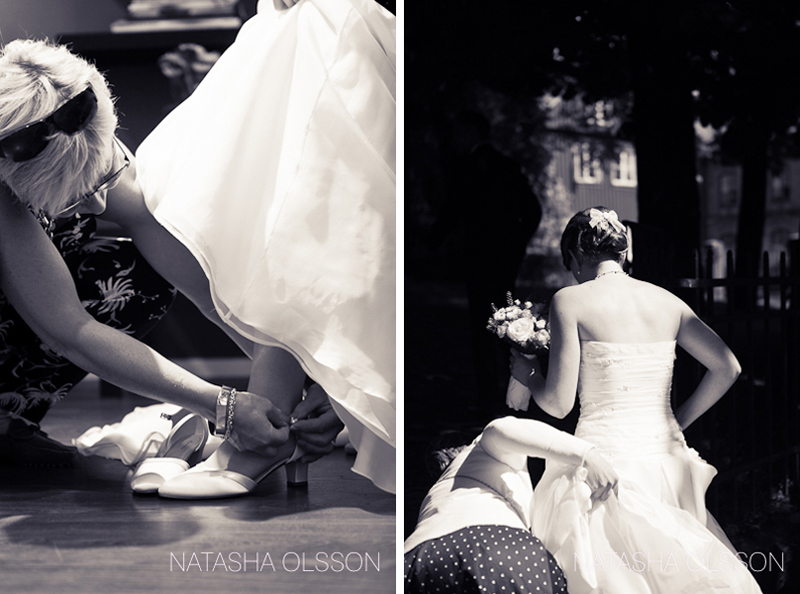 The wedding ceremony was held at the one of Swedens most popular churches to get married in – S:ta Birgitta's chapel, and the mass was touching and beautiful.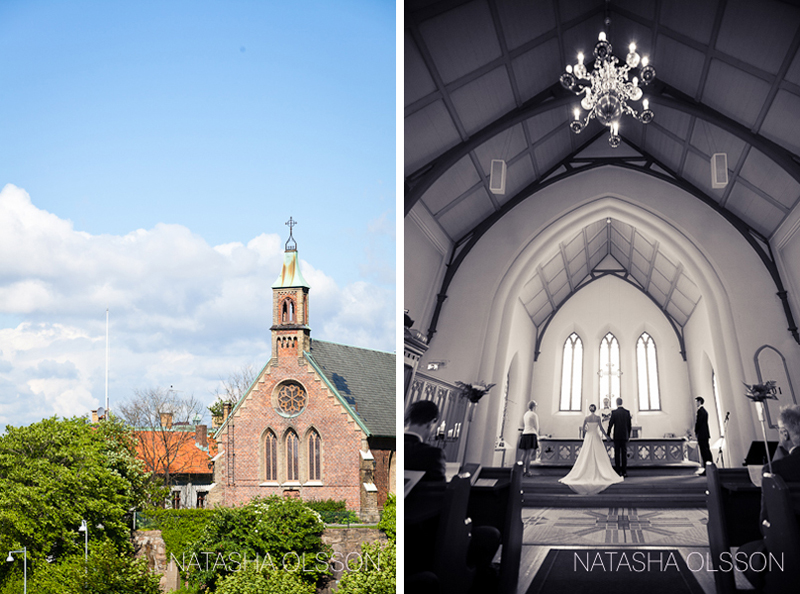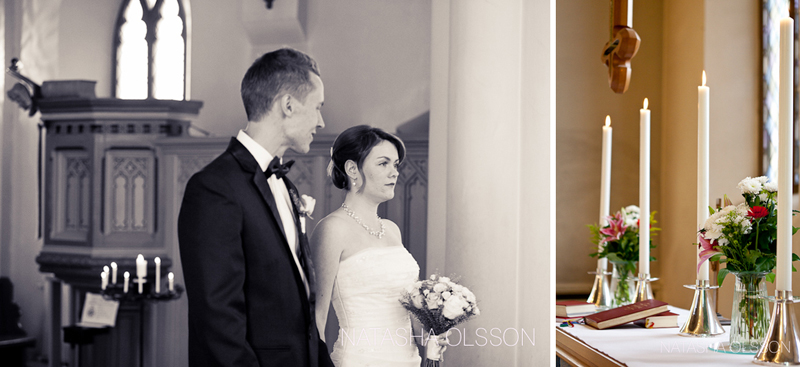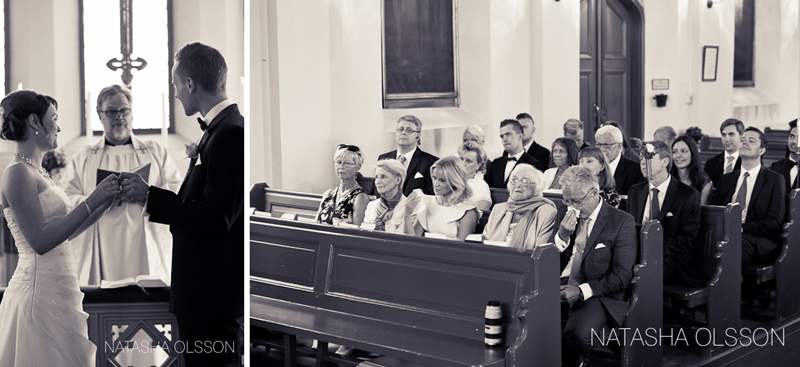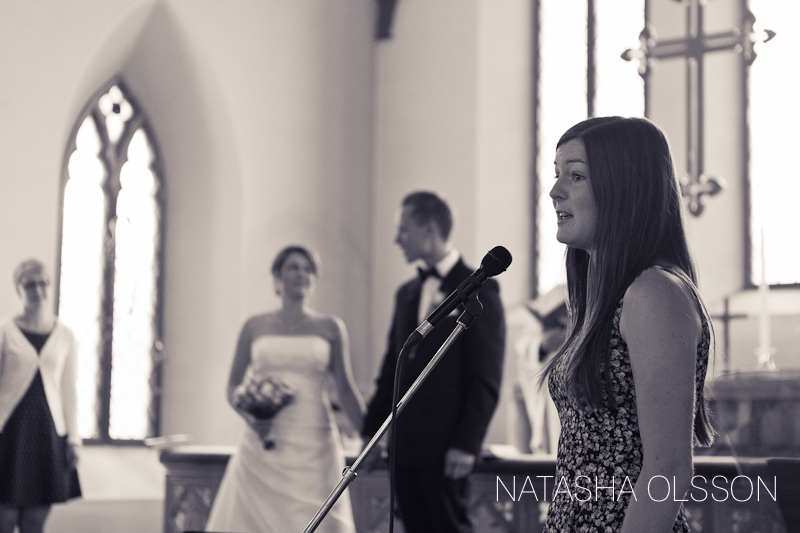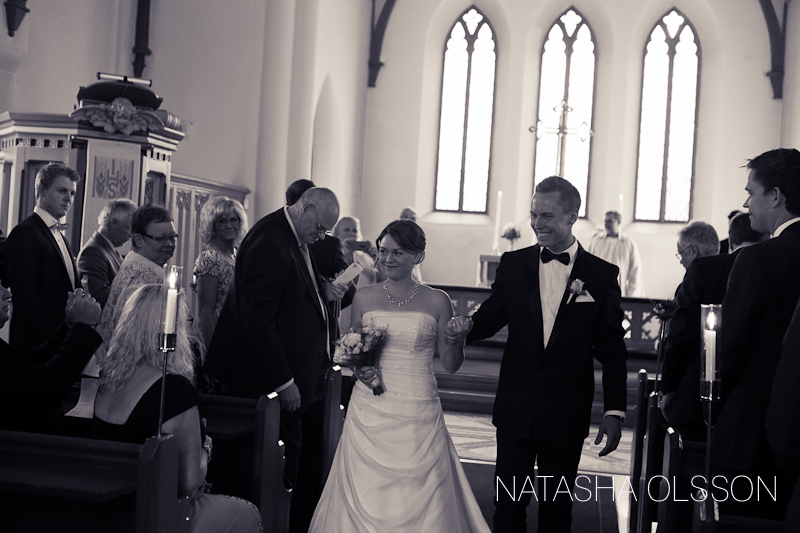 The reception was just a walking distance form the chapel in the hotel Novotel and I need to take a moment and thank all the involved staff who made this wedding go smoothly even with last minute changes, and for the best of bride and groom! The reception started off with a cocktail hour and while the couple took a private moment to take wedding portraits. The surroundings around the Novotel are so various and amazing that I could never get enough of them – you have the Älvsborgs Bridge, Eriksberg, Klippan, brick walls and rust, harbor and former salting-houses, glassworks and foundries. This makes an amazing backdrop for the wedding pictures especially if they involve such a beautiful and natural couple as Kim and Jenilee on a perfect summer day.
The reception was filled with many speeches, sincere laughter, fun games and lots of clinking of vine glasses which made the evening enjoyable for all the guests. and this is not without a great teamwork between the toastmasters of the wedding. Did you know that the couple is fish eating vegetarians? Or that Kim is not only great at rock-climbing, but he is also the one who takes care of the laundry at home!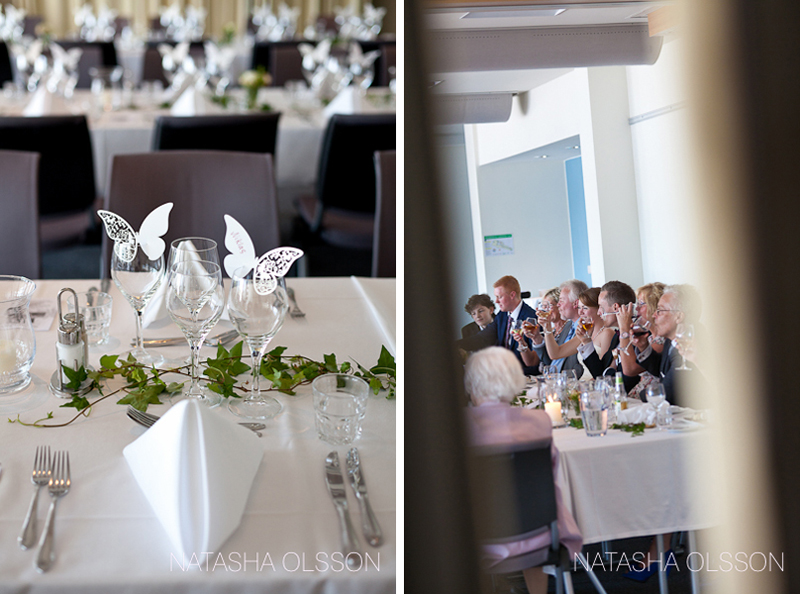 It's been my pleasure to get to know, Kim and Jenilee and I wish you all the best and of course a relaxing and memorable honeymoon!
To see more of these sweethearts check out their couple session we did in the City Park Trädgårdsförening in Gothenburg.
Wedding Hair: Tara,  Tara Hair Studio , Gothenburg
Wedding Dress : Reiman's Högtidskläder
Wedding Venue: Novotel GöteborgWeddding Reception: Novotel Göteborg
Wedding Dinner: Novotel Göteborg
Stay fabulous and get in touch!