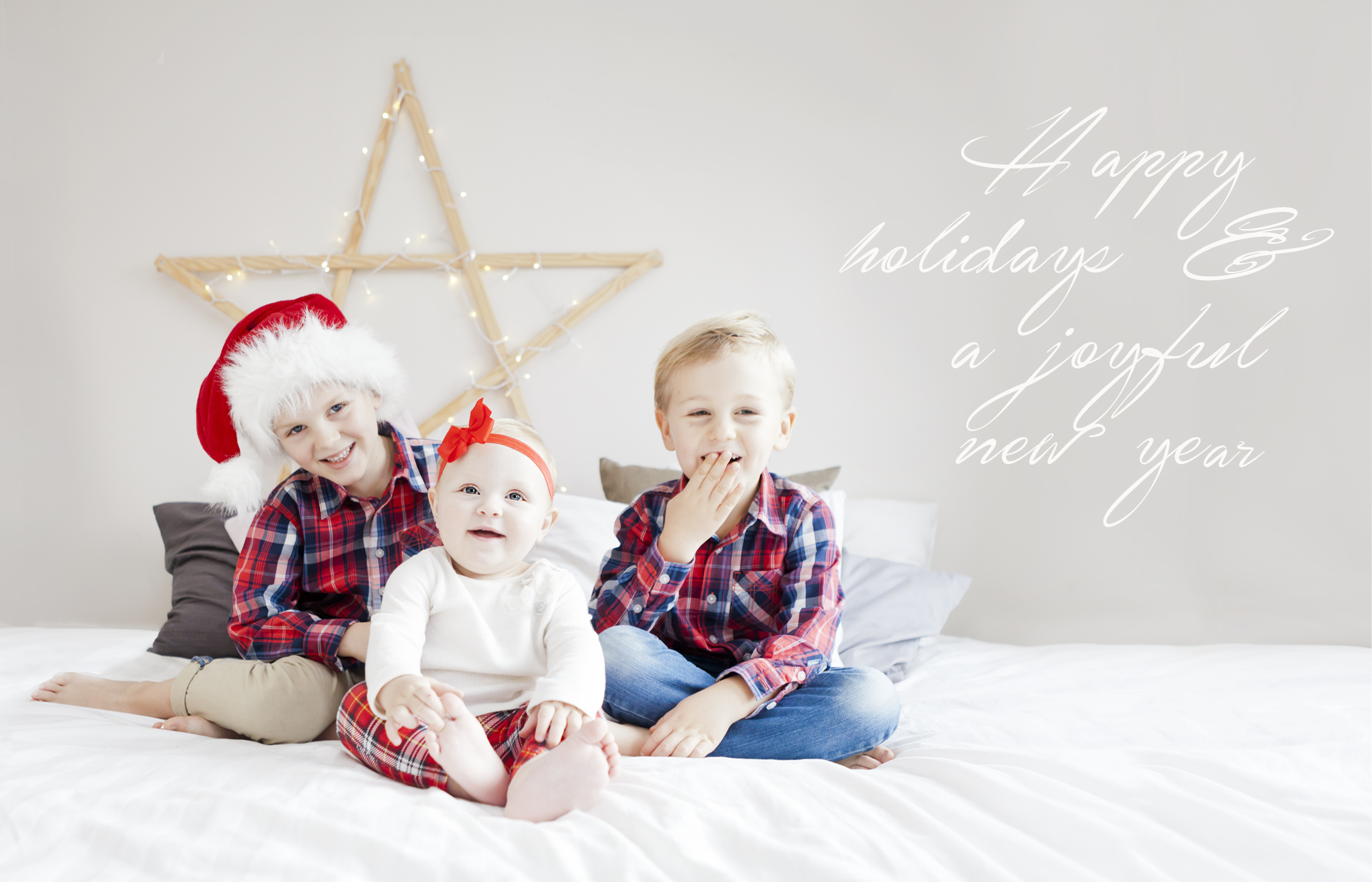 Put down your phones and put away your computers. Give your full attention to your loved ones and make room for the moments you will remember with joy for the rest of the year.
I consider you — all of you, with whome my paths crossed whether it would be on the website, via e-mail or in real life — as members of Natasha Olsson – handmade photography family. As with everyone in this world, I want to see my family members prosper, healthy and happy in the next year!
Merry Christmas and Happy New Year from my little family to yours!