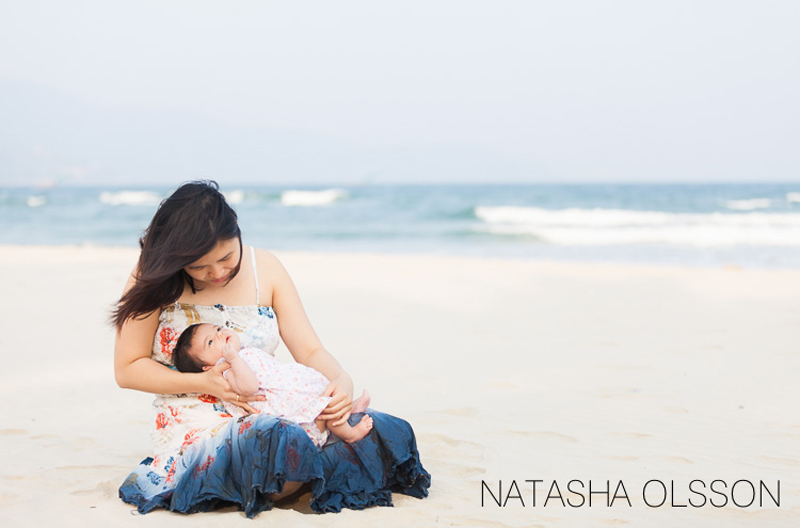 Beach family session: don't miss this sweet family on the  gorgeous beach
Melt together Italian openheartness and Vietnamese kindheartness and you get this beautiful family of four with two girls – Zoe and Angela. Zoe (means "Life" in Greek) – definitely a full of life lovely almost three year old little lady. Angela – baby angel with wide-open eyes and long dark hair.
Zoe – the first baby in the family was start-up for new chapter in the life of Fabrizio and Thuy. She is sociable, sweet and careful, but a little bit stubborn as any almost 3-year-old. She loves dress like princess, music, beach and water and she could play hours and hours building sand castles on the beach. So with 30 km of amazing white sand beach (one of the best beaches in the world) the location for the beach family session couldn't be more perfect.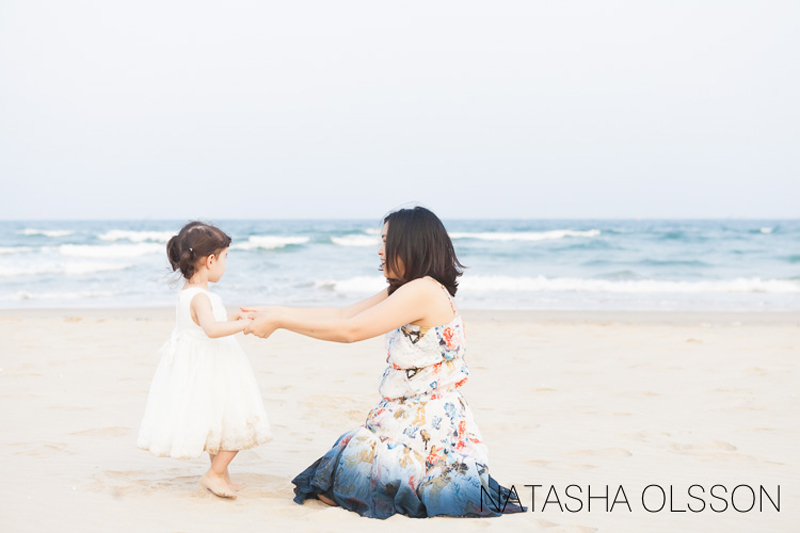 What particularly "clicked" between us when they first got in touch with me was that this family is used to travelling and inviting new friends in their lives. They like wandering around Tuscany one weekend or going for another adventure for the next. "It sounds funny but it's true that we feel nervous if we have to stay too long in house or at the same place :)" -Thuy admits.
This mindset (and hard work) helped them to make this huge decision of relocating from Italy to the old new place for them – Vietnam. Old – because it's Thuy's hometown, new – because it's a new place for the rest of the family. The relocation wasn't easy for the little ones. According to her mom Zoe got a little bit shock of relocation. But it was adorable to see that sparkle in her eyes when she saw the beach and the sea. I think that minute she felt totally in love with her new home.
Dear Fabrizio, Thuy, Zoe and Angela, it was my pleasure getting to know you and photograph this beach family session for you. And I promise that we will definitely have a drink together next time when our paths cross – on the beach bar in Vietnam, in a small local café in the heart of Tuscany or wherever that might be.
Stay fabulous and get in touch!