Stunning newborn pictures by baby photographer in Gothenburg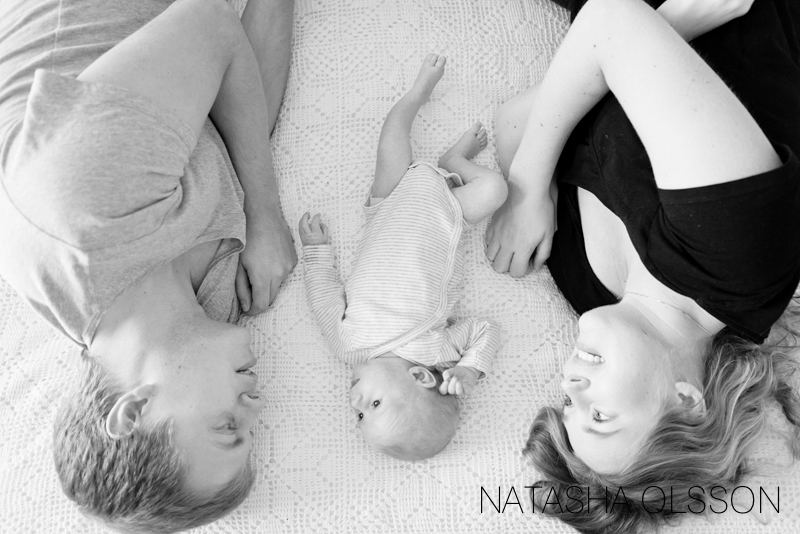 Check out the stunning newborn pictures by baby photographer in Gothenburg
I think that the most first time moms who are near the finish line believe that their pregnancy will never end and labors will last forever. They are ready for the worst-case scenario because we have all heard those horror stories about 36-hour labors and 5 kg newborns.
Mom to this adorable baby definitely was one of those. They we right in the middle of the finishing their house and every extra day would bring them closer to finishing at least on of two big things in their life – the house. The other one – the baby – could wait.
I remember we were talking on the phone trying to schedule their baby session just days before the baby was due, changing subjects between putting up a roof on the house and what the baby should wear. Before we hang up she said that she was going to get her pedicure done that day (what an awesome thing to do!) and had no signs of upcoming labor. Fast forward exact 24 hours and imagine my surprise when I got the happy text message – they'd become parents to this adorable little guy who didn't have a name yet.
Fast forward a couple of month and the parents picked the name and the whole family moved in to the most modern house I have ever seen. The house is big and has enough wall space to host a middle size art gallery. Luckily they have enough beautiful images of theirs family to decorate with.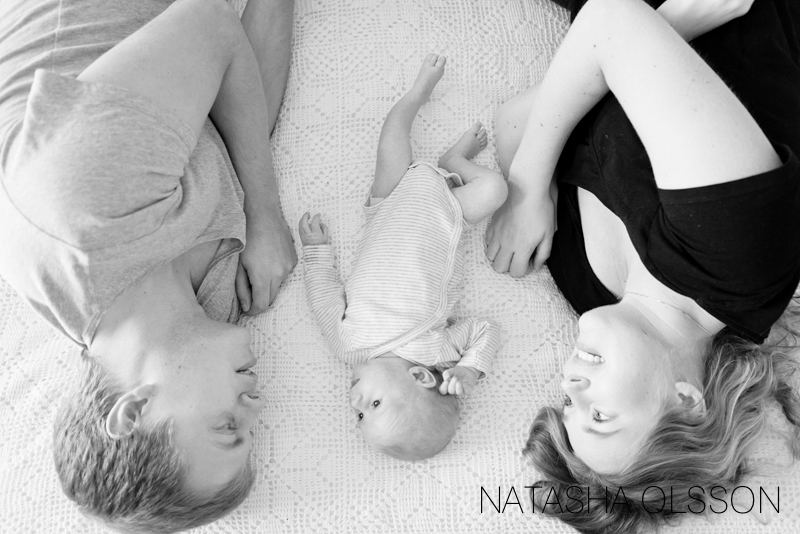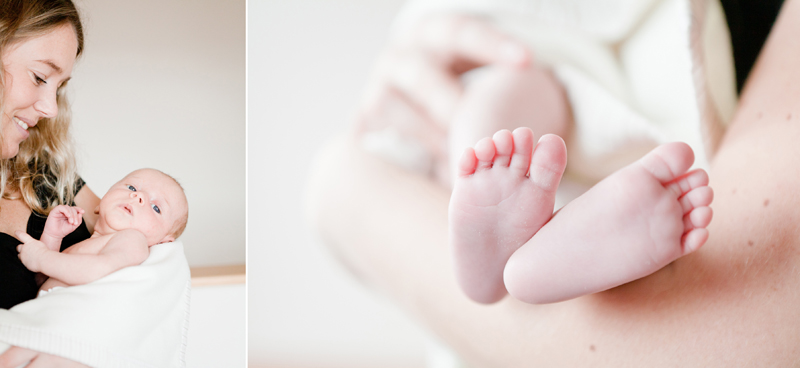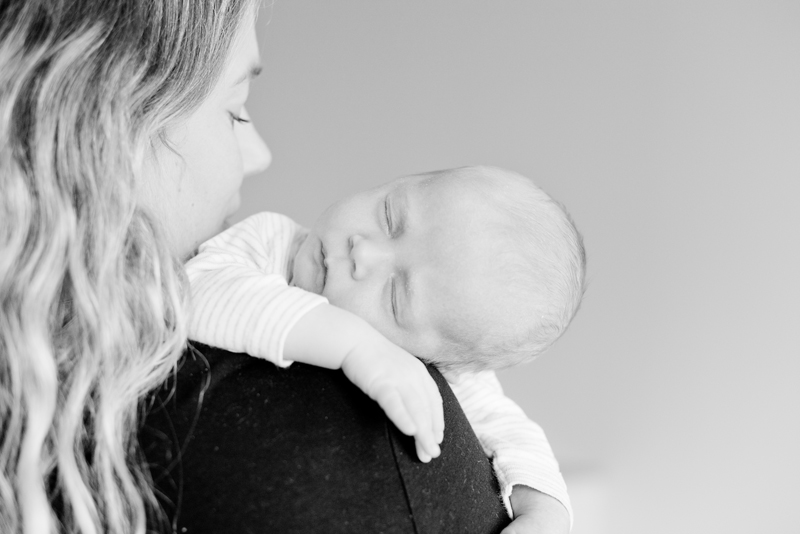 My personal favorite from this session is their family picture. They look so loving and adorable. No matter how many kids they might get in the future this picture reflects the start of their family of three. Their family will never look like this neither before nor after this baby and, just like the wedding pictures, it will never get old.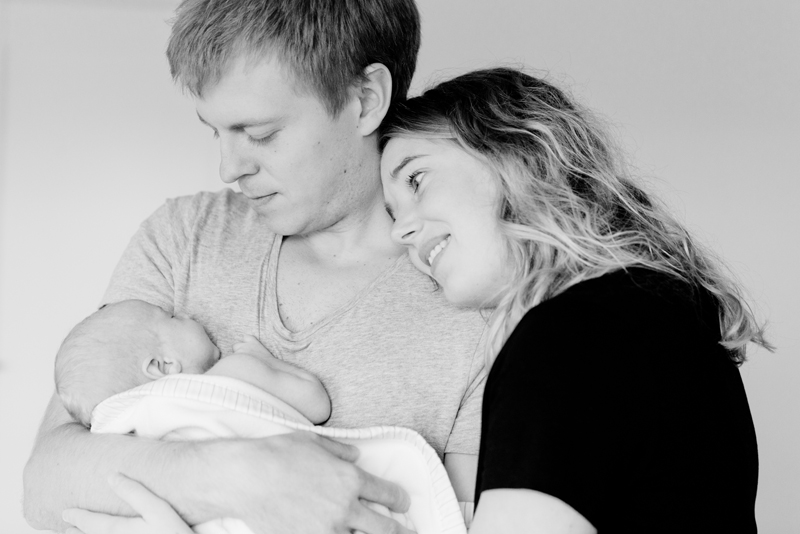 Be sure to check out Erika's maternity session and the slide show, which we had on a very special place in the small village at the West Coast Sweden!
Stay fabulous and get in touch!
Equipment I used for this shoot: