Skolfoto Göteborg | School picture in Gothenburg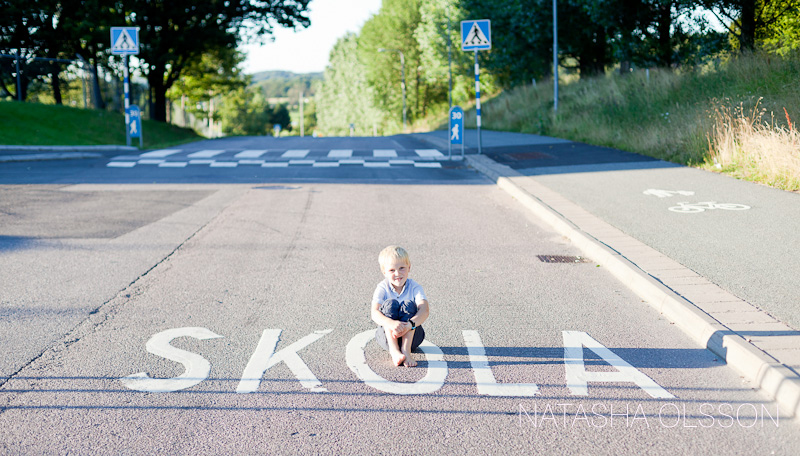 Skolfoto Göteborg : My first day at school was certainly different from my son's, but I know how I want him to remeber it.
I remember my first day in school. It was my mom who chose the school for me way before I was even born. As a university student she used to pass by this old white and yellow building with mighty porch and old chestnuts trees in front of it. It was one for the oldest and most recognized schools in town.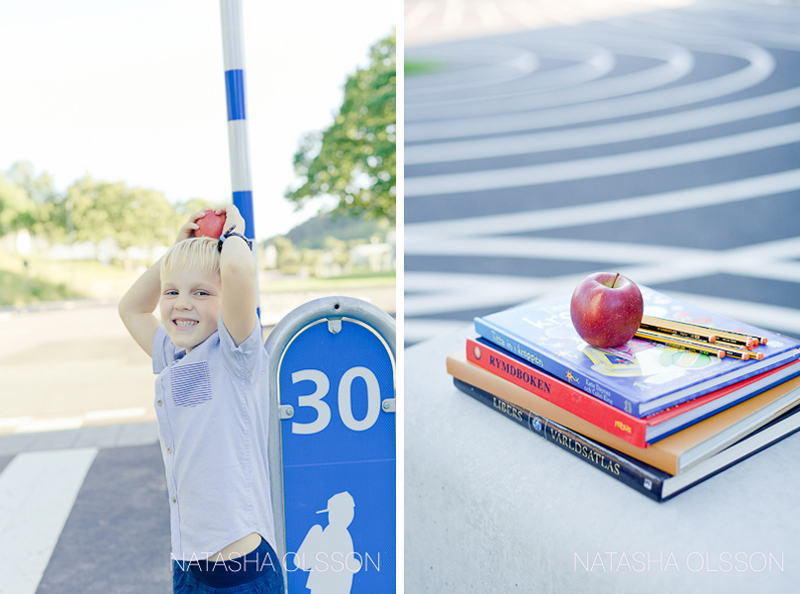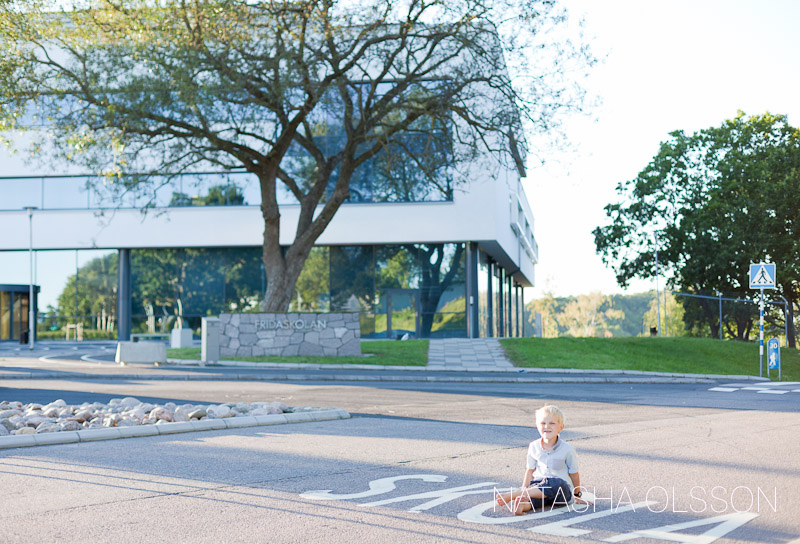 On that first day of September the schoolyard was covered with yellow crispy leaves. It was full of children, colourful flowers and high pitch excitement. I was hiding behind a huge bouquet of flowers. My first teacher greeted me and I liked her right away. She was my teacher for three years of primary school and she was really one of the best teachers I've ever had. She was mild and truly dedicated to us, kids. She saw something bright in every kid and her gentle voice thought me about the meaning of true friendship and love, sorrows and joy, openmindness and desire to never stop learning.
I found myself standing in line and holding hands with a girl who just like me had two ponytails. I looked out from behind of my huge bouquet and asked her if I could sit next to her in the classroom. And we did. In fact we became the best friends and sat next to each other for three years of primary school.
And only a couple of desks away sat another girl who later on became and still is to this date one of my best friends ever. And who knew that 25 years later on this same date my little daughter would be born. Stop being nostalgic NOW!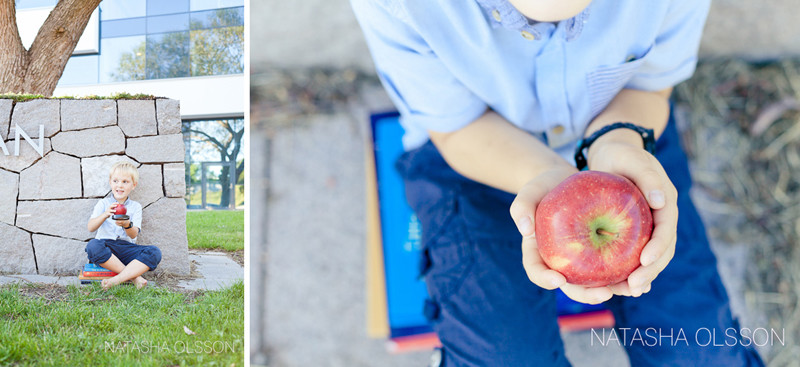 My oldest son started his preschool this week. My first day in school was different from my son's in many many ways. I realised that he is in the age when he (just like me) will definitely remember this day and what he learns behind this walls will form him as a person.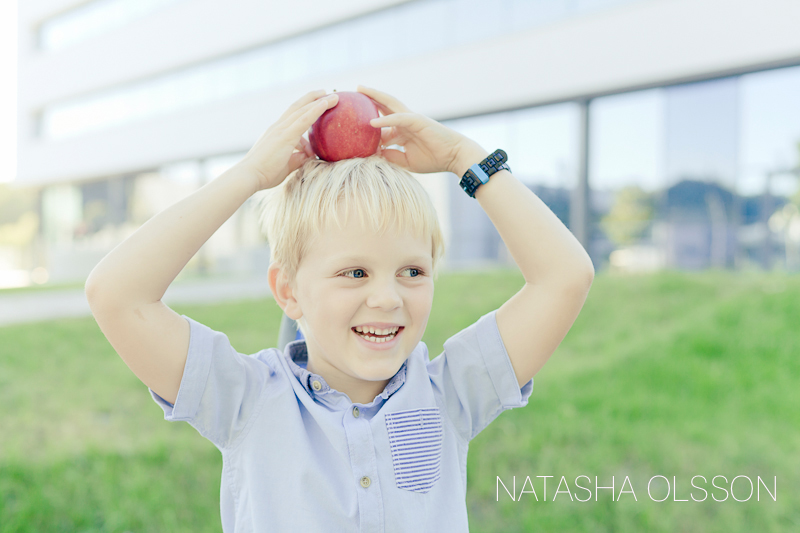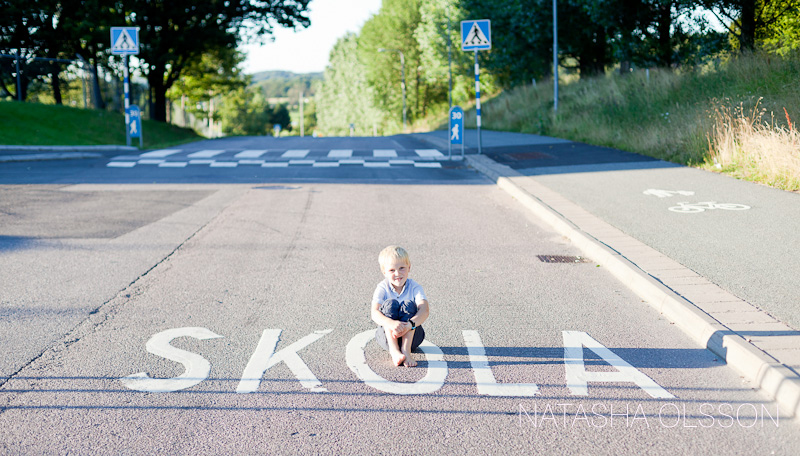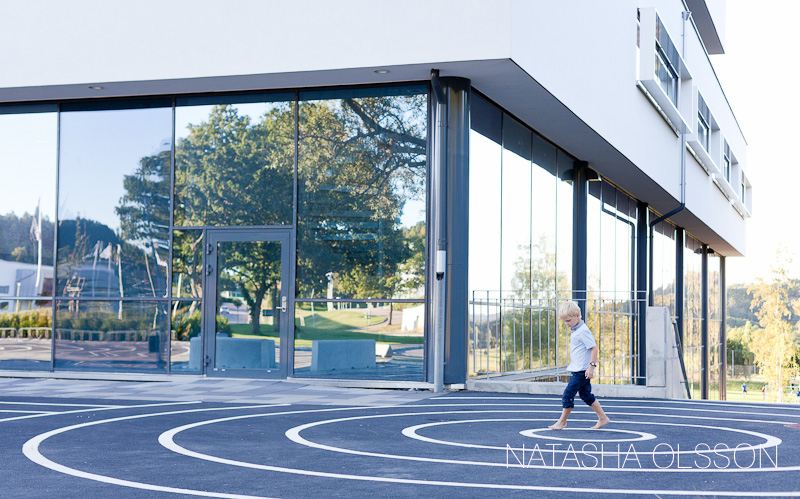 I want him to remember it as fun and challenging place and I wanted to catch that excitement in his eyes. You know, the excitement when you are anticipating something big and road-turning in your life. So I took him for a photo session a day before his first day at school. With simple props like books and apples and a happy boy (well, I bribed him with ice-cream. Guilty!) we really had a fun time and got a bunch great pictures.
This pictures are full of life, smiles and silly faces says much more than a stiff portrait with cheesy smile on the dirty grey background that will be taken at school in a couple of weeks.
Want to book a personal school picture photosession or know someone who would enjoy one – send me an email hello@natashaolsson.com and I'll take care of it.
Stay fabulous and get in touch!