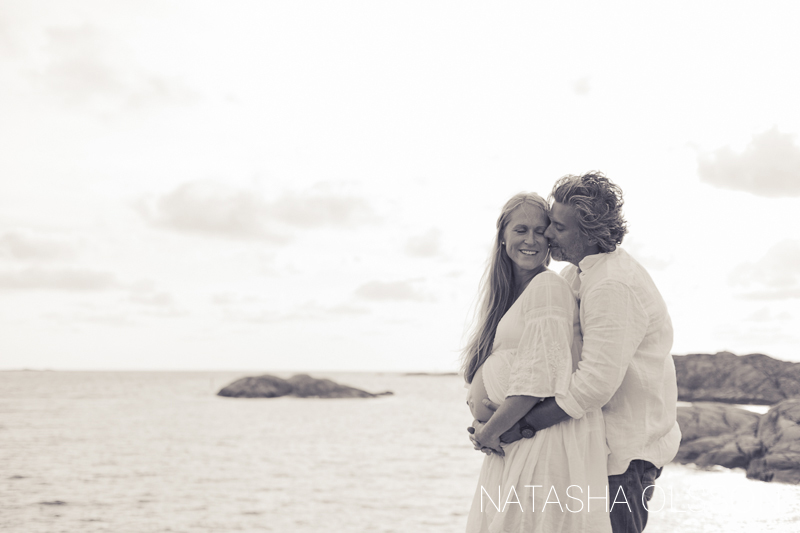 Pregnancy photo shoot : West Coast Sweden as a backdrop + passionate couple = gorgeous maternity pictures
Well, I thought it would be a good idea to get this post done before this baby boy has beard, a mobile phone and a driver's license.
This couple lights up any room with thier passion and love as soon as they enter. You feel the 1000-watts charges going between those two as they touch each other. He whispers, she smiles, they laugh and you see the love. Crazy love sparkles in their eyes. The love that resulted in beautiful daughter and the baby son on his way.
Marielle and Mickael are professionals working and living in Belgium. This ambitios couple is switching between Swedish, English and French (Mickael has the cutest accent) in the middle of sentense mixing up the words and making up a language of their own. And when they don't stuff themselves with thick buttery belgium waffels (because all Belgians do that, right? ;)) they care endlessly about each other and their cute little princess.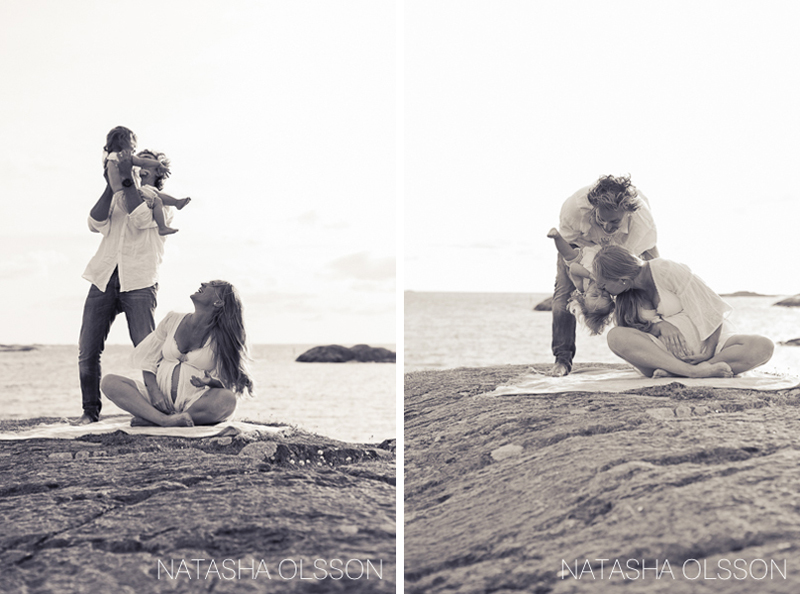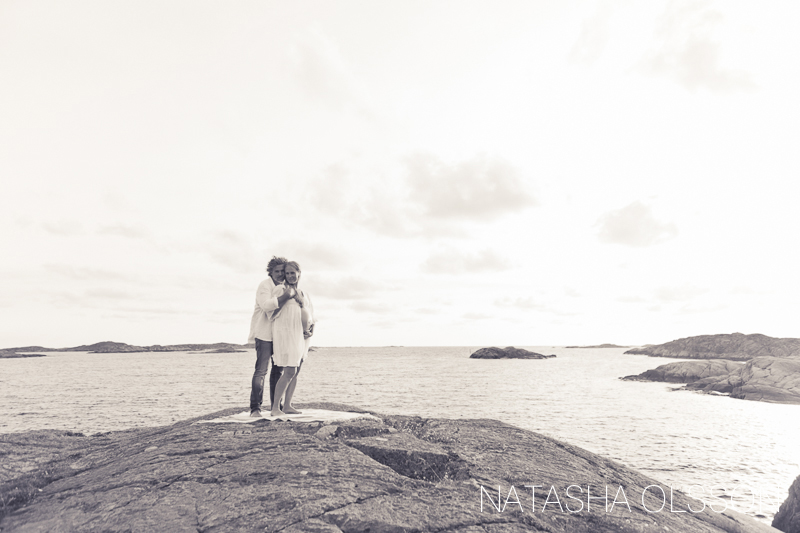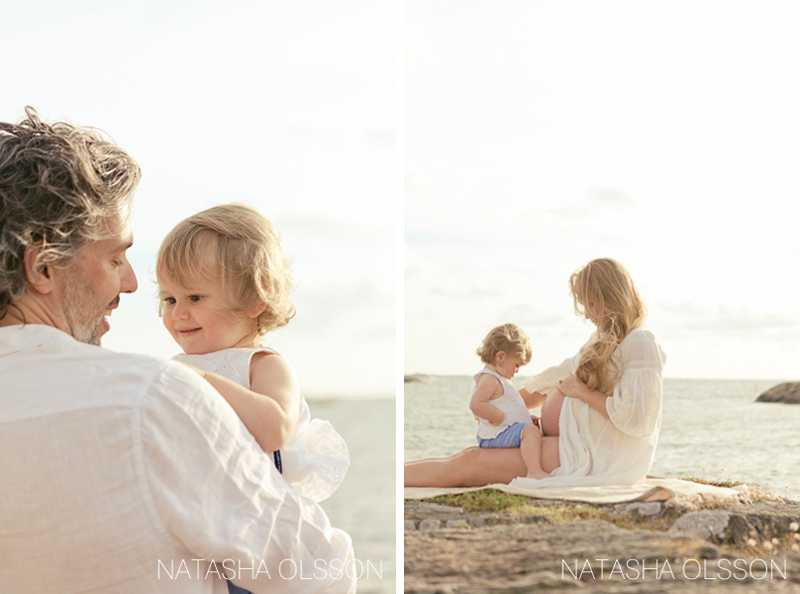 Marielle and Mickael own a summer house on the West Coast of Sweden with a gorgeous backdrop of rocky cliffs and the sea just steps away from there. So it was given that they chose this place for thier pregnancy photo shoot. They wanted to document one of the last days of her pregnancy among summer warm rocks and salty winds. Little did we know. The baby was not in a hurry. He passed his "finish line" with no signs of wanting to say hello and introduce himself.
Marielle is not only incredible strong woman she is very beautiful too. I admire her for  being so present and full of energy so close to her due date. The wind was playing with her long thick blond hair. The beautiful West Coast backlight made her pregnancy photo session even more dreamy. Marielle was downright adorable and this is a proof.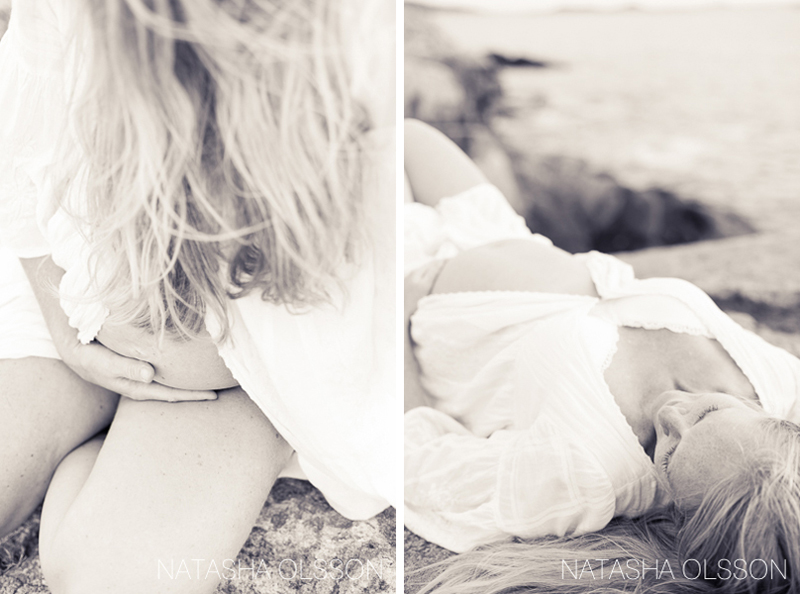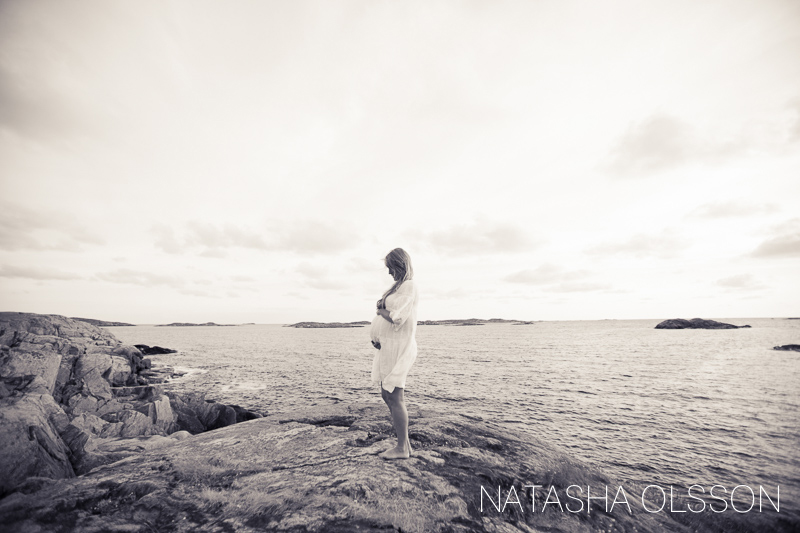 Surrounded with the man of her dreams, so much love and passion in her life Marielle totally rocked this session.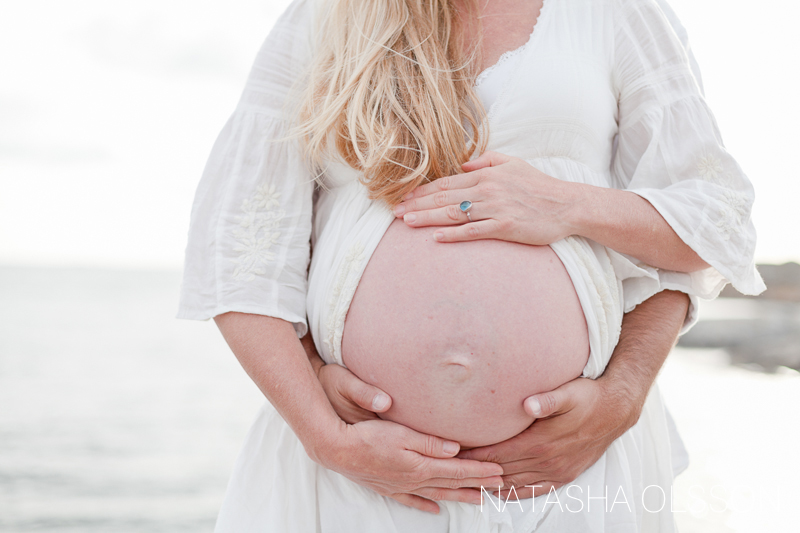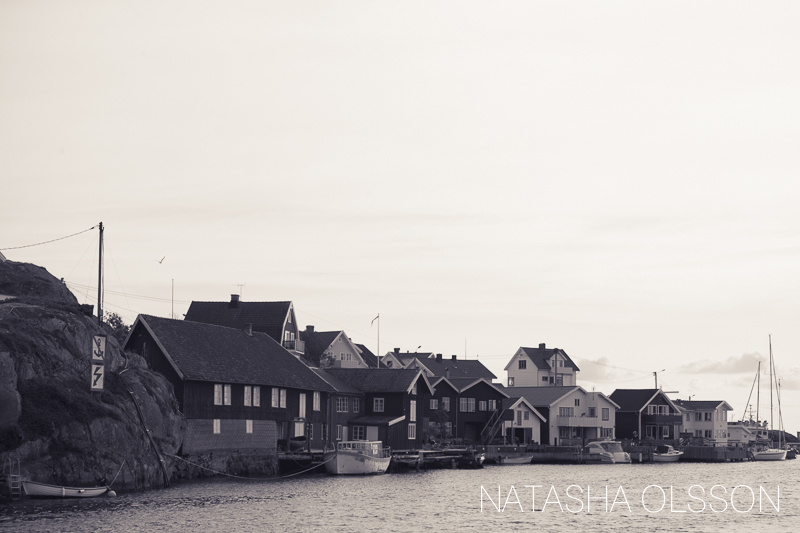 And thank you grandma for helping us out on this shoot. :)
For more maternity pictures don't miss a slide show from a maternity session on the West Coast and romantic maternity pictures in Gothenburg.
Stay fabulous and get in touch!