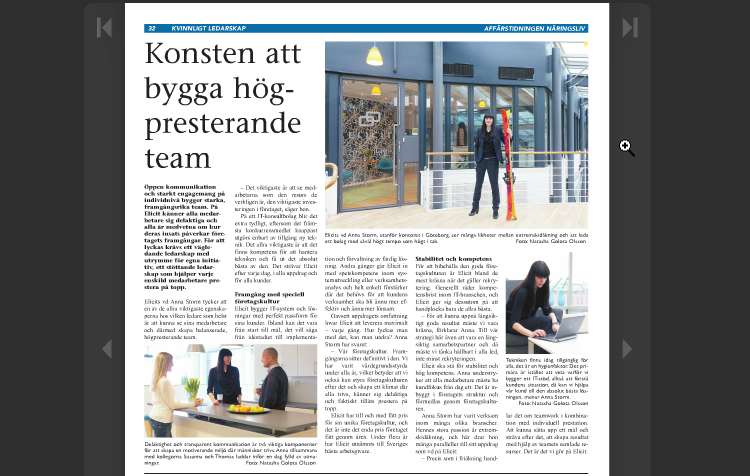 Read about a publication of my pictures in the magazine Affärstidningen Näringsliv and a photo shoot outside my comfort zone
Some photo projects makes me stop, pause the life and make the creative part of my brain work hard. I am always thrilled to do the photo sessions that are outside of my comfort zone. And I find it both challenging and exciting at the same time.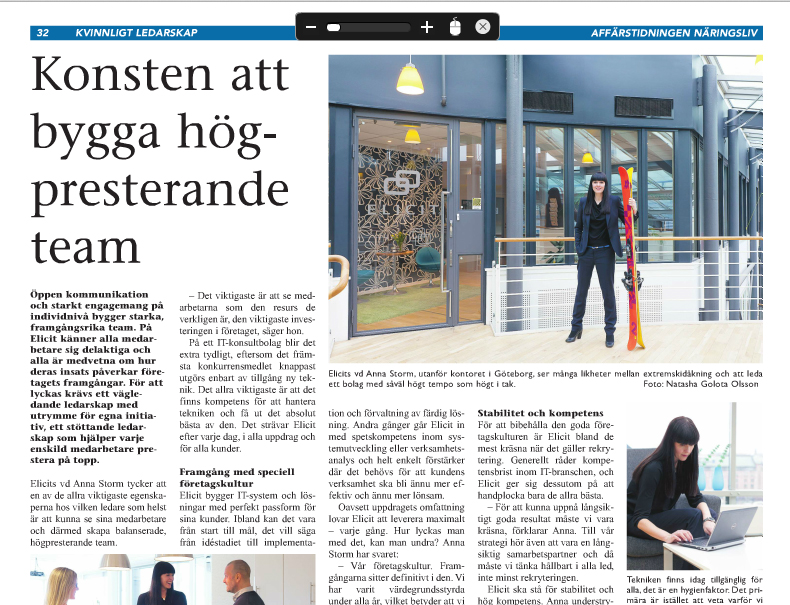 Earlier this year I had a pleasure to take pictures of a young woman for her article published in the magazine Affärstidningen Näringsliv. Being in her thirties she not only managed to combine a successful career, a family with two little kids and an advanced hobby as avid skier, but also has many strong opinions and courage to lead 50+ employees company. Her personal qualities fascinated me and I wanted to show her not only from the business side but also incorporate her unusual hobby in the shoot. Thus we came up with the idea of her holding her skies while wearing the business suite. Do I need to say that it makes me extremely happy to have clients that are on the same page with me and my ideas??
Unfortunately some of my projects take many months before they are published and I can share them,  but feel free to check out the 2014-3 issue of Affärstidningen Näringsliv for the whole article and all pictures. Here is a sneak peek.
The magazine Affärstidningen Näringsliv can be found in all airports and trains through out Sweden as well as in the public sector companies and all the country's municipalities.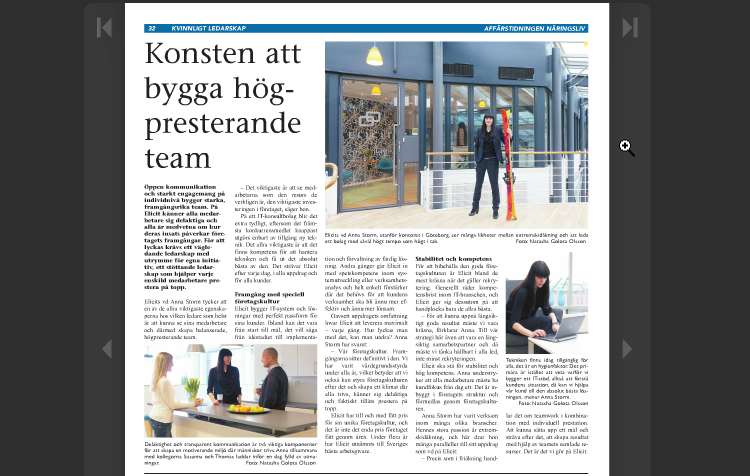 Stay fabulous and get in touch!