Maternity pictures : Caroline + Mattias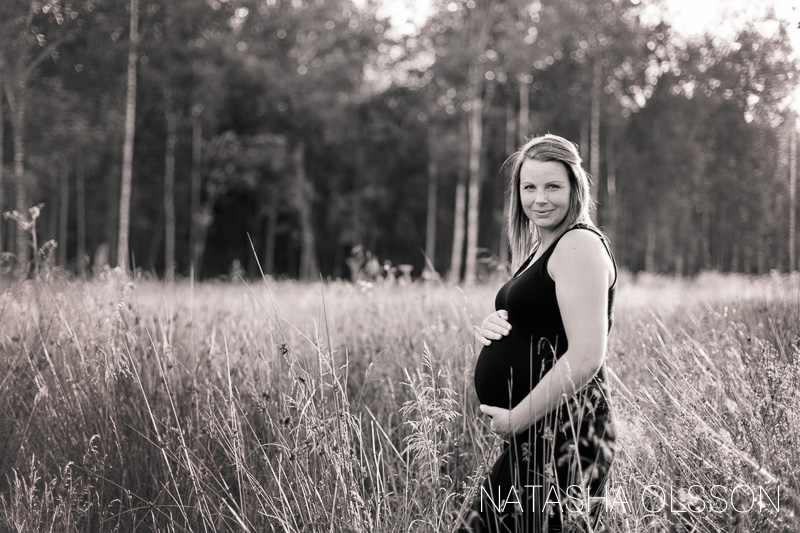 Dreamy maternity pictures : Read why despite the difficult pregnancy she wants to remember this special time
In her mind Caroline wrote a perfect script for her pregnancy. Nine month of planning, dreaming, choosing names, spreading the great news and watching the belly grow. The reality hit her by surprise with the worst case of nausea even before she knew she was pregnant. It was not a regular morning sickness it was all-day-long sickness that never stopped. Caroline was determined to win this battle on her own, but soon enough she realised that she needs professional help to get her through. But the doctors verdict was hard and firm – she has to stay at home on a sick leave. This was way off her plan.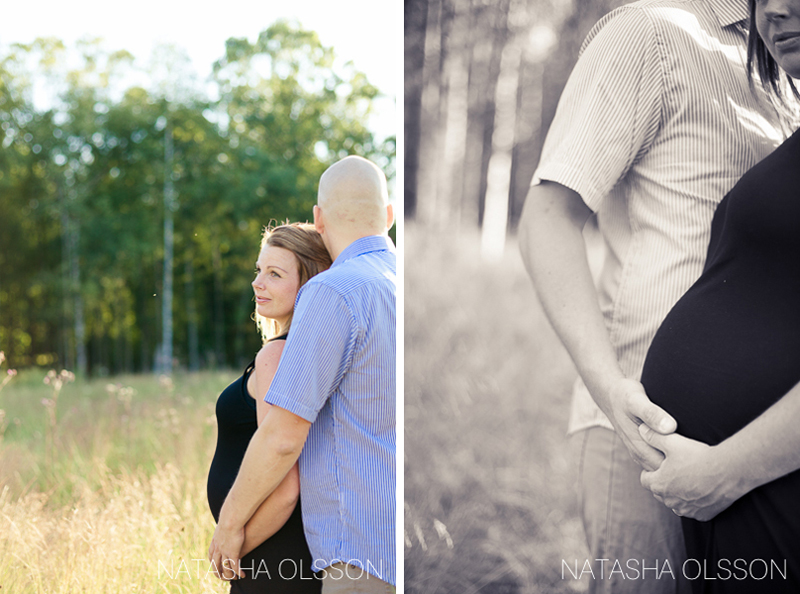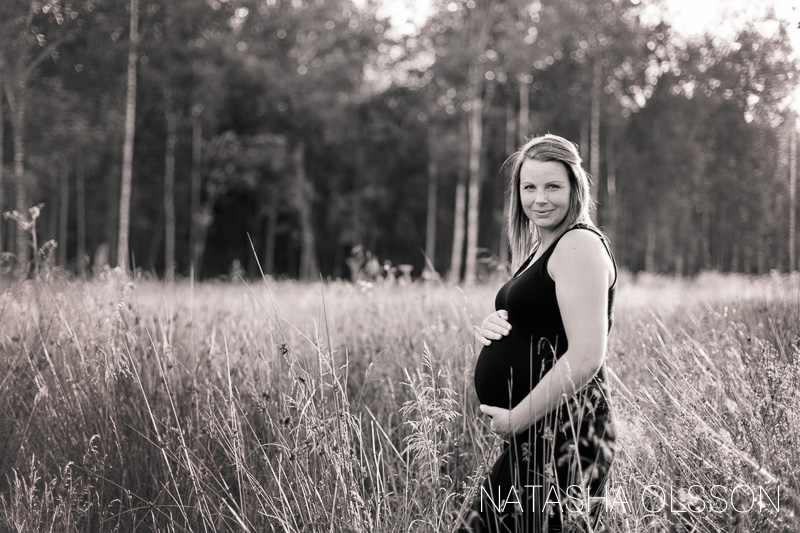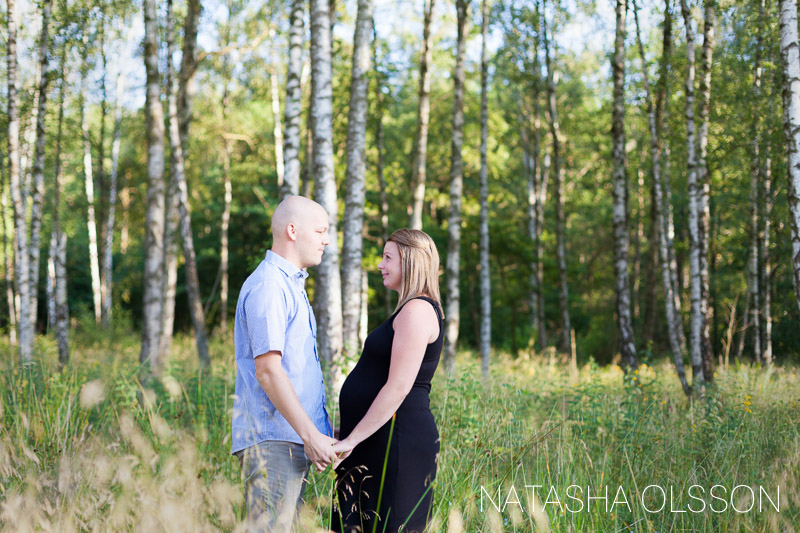 In her darkest moments, she was frustrating, asking "why me??". But with Mattias by her side and their dog Mimmi she knew she'll pull through it. She was not alone. Countless ultrasounds showed that baby boy was doing just fine and it was a huge relief for the family. As long as baby is ok she will be strong to win this life challenge.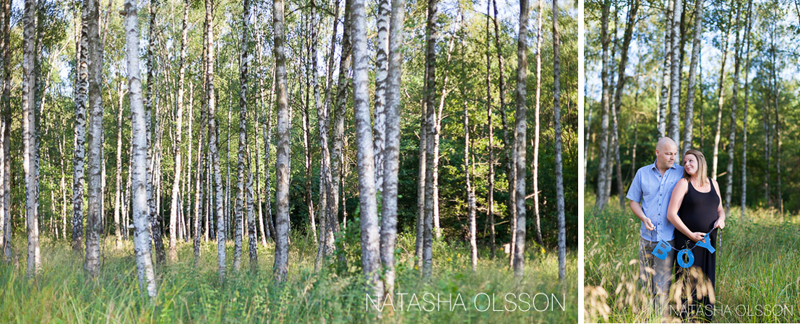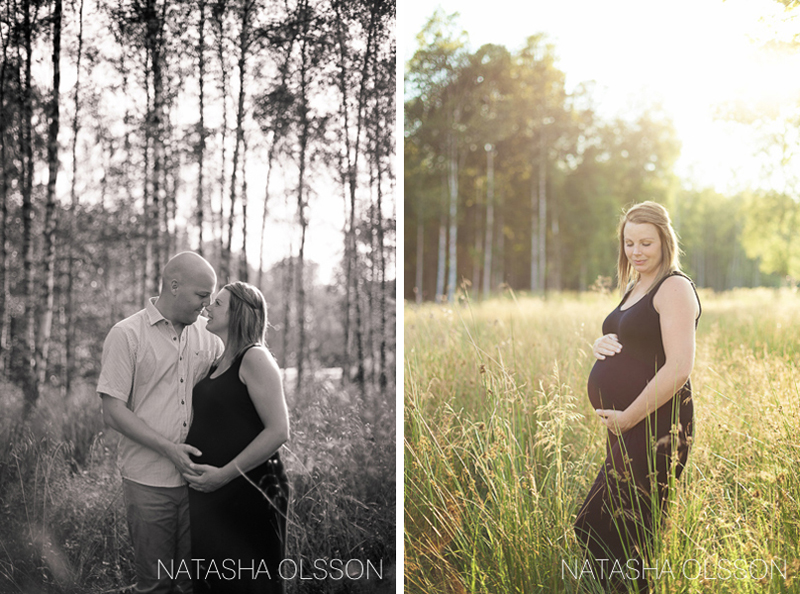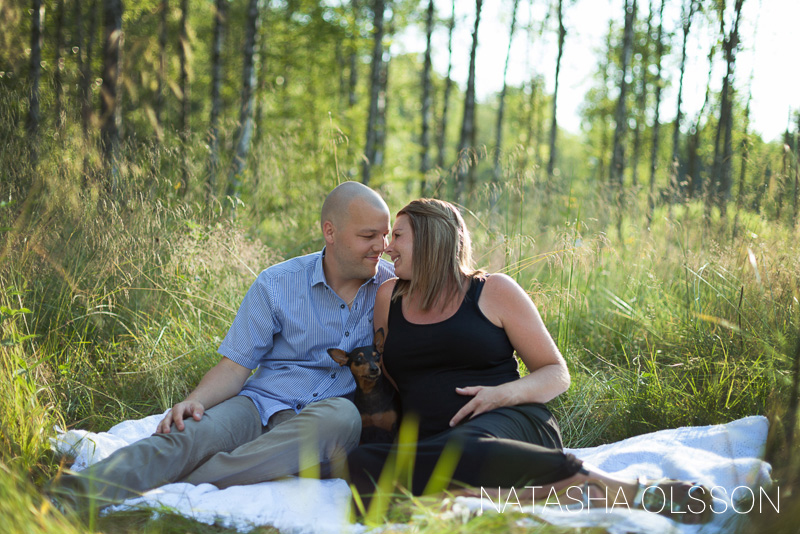 As we photographed Caroline's maternity session on the late summer evening in beautiful sunset light near Gunnebo Slott I realised that Caroline is not only beautiful mom-to-be she is also a strong woman. Caroline has my fullest respect because one has to have a whole lot of courage and positive thinking not to break down during the lonely months of being sick while waiting for their son.
I was crazy about the light that evening and the straight rows of silver birches was an amazing backdrop for maternity pictures. That made me almost forget about all that funny looks we got from the people walking by when they saw one pregnant girl running waddling around with the camera and photographing another one. But the best part – having a pregnant belly myself made it so easy to pose Caroline and make her beautiful curves shine. Mattias said it all with three simple words loaded with so much passion : "She is beautiful."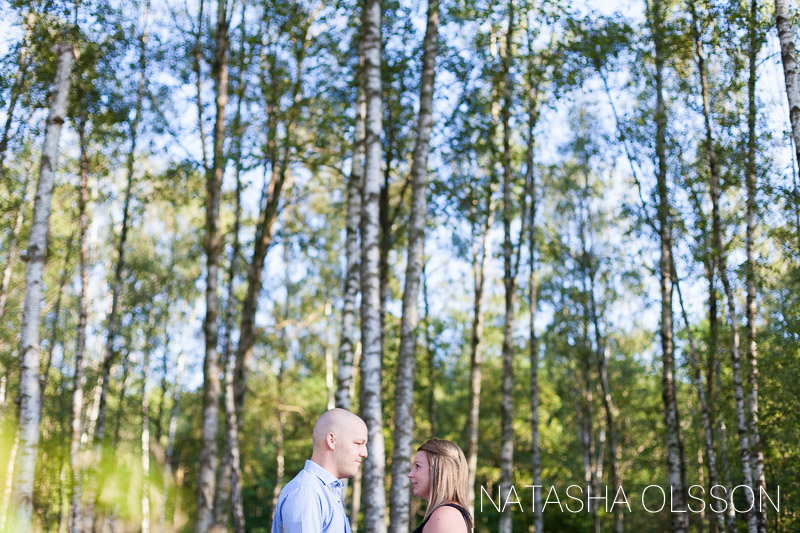 From the bottom of my heart I wish Caroline and Mattias to stay strong for this last weeks and all the luck in the world and staying strong for this last weeks of pregnancy and when delivering their son. I can't wait to meet them on the other side of the finish line with a beautiful baby boy in their arms.
For more maternity pictures don't miss a slide show from a maternity session on the West Coast and romantic maternity pictures in Gothenburg.
Stay fabulous and get in touch!